Things to Do Near Downtown St. Louis
With the Mississippi River to the east and Tucker Blvd on the west, Downtown St. Louis is a busy and thriving hub. Thankfully for our residents, Victorian Village grants you convenient access to it all, check out our list below to plan your weekend in St. Louis!
TOP 5 PLACES TO VISIT
The world-famous Gateway Arch, which stands magnificently above the Mississippi River at Gateway Arch National Park on the eastern border of Downtown, is a 630-foot stainless steel monument. The majestic arch is one of the world's most popular tourist sites, with over four million tourists each year.

Visitors can see the ancient Cahokia Mounds to the east across the river in Illinois, and the huge St. Louis metropolitan region to the west from an observation platform at the top. It is known as The Gateway to the West. Visit their website for up-to-date information about tickets.

St. Louis, MO 63102

St. Louis is fanatic about sports, and no squad is more adored than the Cardinals of Major League Baseball. The Cardinals are one of baseball's most historic and successful clubs, with eleven World Series trophies and 19 National League pennants in their almost 140-year existence. The Cardinals' iconic red cap has been worn by Hall of Famers such as Dizzy Dean, Whitey Herzog, Stan Musial, Bob Gibson, and Ozzie Smith over the years. They play their home games at 45,000-seat Busch Stadium in the heart of Downtown. The New Busch Stadium opened in 2006 after the Cardinals retired the original Busch Memorial Stadium.

700 Clark Ave, St. Louis, MO 63102

The vast Anheuser-Busch Brewery in St. Louis's historic Soulard district is a must-see site in Missouri, offering a variety of interesting tours, exhibitions, and antiques. Get a behind-the-scenes peek at the brewing process from fermentation to bottling, drink traditional Anheuser-Busch beers, and new experimental brews in the Biergarten, and pick up a unique keepsake at the gift shop! The brewery was opened in 1852. On their free tours, you will explore their campus, see the famed Clydesdales, and even sample beer right from the finishing cellars. Visit their website for more info about tours!

1200 Lynch St, St. Louis, MO 63118

Located near Downtown St. Louis, The Field House Museum is a must see! Built in 1845, it was the home of Roswell Field, an attorney for Dred Scott in the infamous Dred Scott v. Sandford case.

The home is now a museum and monument, an example of early Victorian architecture that reflects the era in which Roswell Field lived. Eugene Field, Field's son, was reared there and went on to become a well-known children's story author.

634 S Broadway St, St. Louis, MO 63102
Gateway Arch National Park is more than just the Arch. The park opened first in 1935 as the Jefferson National Expansion Memorial. Currently, the park consists of the Gateway Arch, the museum at the Arch, the Old Courthouse, and a 91-acre park.

The surrounding National Park covers nearly 100 acres along the Mississippi River. Visitors and residents can enjoy the main walking paths lined with shading London Plane trees. The Old Courthouse is the site of the groundbreaking Dred Scott case of 1857. Be sure to visit their website for updated info about tickets!

11 N 4th St #1810, St. Louis, MO 63102

PLACES TO EAT NEAR BUSCH STADIUM
Ballpark Village is a sports-themed food district near Busch Stadium with restaurants and bars. There are also several other restaurants and bars nearby. Below is a list of some of the best restaurants near Busch Stadium.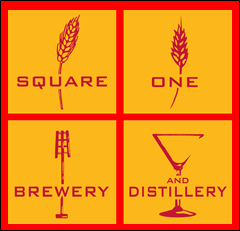 Brewery, Restaurant
In 2006, Square One Brewery & Distillery opened as a brewery and restaurant. They create high-quality, one-of-a-kind tastes that are unlikely to be found in today's large-scale beer and spirits manufacturing. They are dedicated to generating an astonishing assortment of flavors and sensations for consumers by combining the experience of the distiller, brewer, and chef. Their crab cakes are something to shell-ebrate!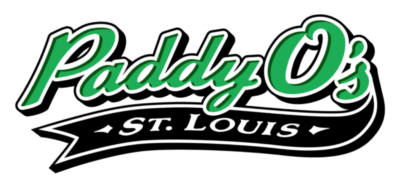 Restaurant, Bar
St. Louis' Original Baseball Bar has been around since 1998 and is still growing! They installed a partially covered patio deck to give fans with a place to watch the game outside. Their collection of Cardinals memorabilia, which includes autographed jerseys and uncommon souvenirs, continues to astonish young and old fans alike. Every time you walk here, it's like taking a trip through Cardinal history!
BBQ, American
Located in Ballpark Village, Salt + Smoke is St. Louis-style barbecue done right. Their brisket, smoked salmon, St. Louis cut ribs, and pulled pork are all amazing. Pair that with some of their whiskey or beer, and it's paradise.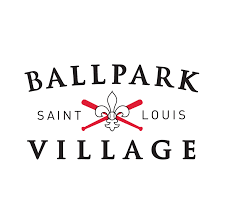 American, Beer
The Budweiser Brew House gives baseball fans and tourists to our great city an unrivaled beer and food experience. It has an interior inspired by Budweiser's long tradition and devotion to quality, an outdoor beer garden, and a rooftop deck put St. Louis Cardinals fans within striking distance of Busch Stadium.
American
If you want to get official, you should visit Cardinals Nation. This sports bar and grill located in Ballpark Village has great pulled pork, brats, and mac n' cheese. The complex also includes the Cardinals Hall of Fame and Museum!
Testimonials
I like my new place, it is spacious, quiet, and a good environment for the children. I like the new management staff.

- Current Resident
Regardless of whether one decides to reside here or not, the visit is worth it, as the staff does try to make you feel like your experience and your "potential future home" actually matters, - this was appreciated.

- Current Resident